Help for blind people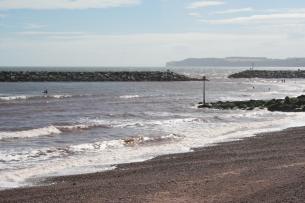 One focus of the work of the Lions Club of Sidmouth, and of other Lions Clubs, is trying to help blind people, and to do what we can to promote sight conservation.
Help for those with impaired vision
For more than 80 years, Lions Clubs have endeavoured to be "Knights of the Blind". Sidmouth Lions Club, together with other Lions Clubs throughout the World, has contributed to a number of projects co-ordinated by Lions Club International - the aim being to end preventable blindness.
An example of such a project is Sight First Campaign - for further details of this, please see here
Your old spectacles could help people in need around the world - so please help us to collect old spectacles for recycling by:
- depositing unwanted spectacles, that are in reasonably good condition, in the Lions green bucket in Sidmouth Library in Blackmore Drive;
- taking the spectacles to the Marie Curie charity shop in Fore Street (by Mountain Warehouse) for subsequent collection by Sidmouth Lions;
- contacting the Lions directly via the 'Contact Us' page on this website.
For further information, please see here
Of course, our donations to charity often help people with impaired vision - please see our Donations page
Sight conservation
The Lions Eye Health Programme aims to raise awareness of the causes of preventable blindness. For example, the Sidmouth Lions have included posters on this subject at various displays locally - aiming to encourage people to have regular eye examinations, so that any eye disease can be identified at an early stage, making treatment easier. The posters also advise people regarding the causes of potential sight impairment, such as glaucoma, cataracts and diabetes.
Return to Lions Helping Others page