Would you like to join us?
If you are looking for a new interest, and would like to have fun helping your local Community, please read on.....
On this website, you will find more information about the Lions Club of Sidmouth,
and links to other areas of the Lions Clubs International organisation.
If this is of interest to you, please contact us, as we are always keen to meet potential new members.
Serving the local community with the Lions provides a fellowship second to none - an important aspect of our Club life.
The Club also offers its members and their families a variety of social activities, including regular outings to places of interest, lunchtime/supper social get-togethers, skittles and quiz evenings, plus an annual dinner dance to celebrate the anniversary of the formation of the Lions Club of Sidmouth.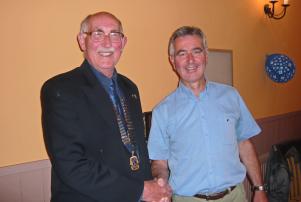 In summary, whilst endeavouring to help others, we also very much enjoy the fun and friendship of being Lions!
To find out more, please telephone us on the number shown below, or use the Contact us page.
We look forward to hearing from you!