The Friends of Lions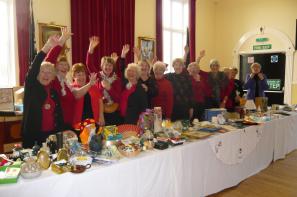 They may just be friends, regular volunteers, occasional helpers, or partners of current or past members of the Lions Club of Sidmouth.
The Friends have made a great contribution to the fundraising events of the Club by organising Christmas Festive Fayres, making cakes and serving coffee/tea at the Book Sales; also, assisting with Children's events at the annual Duck Derby.
They have also prepared and served food at the Christmas Social for the older or disabled members of the community.
In short, the Friends have made an invaluable contribution to the Sidmouth Lions Club's activities and events.